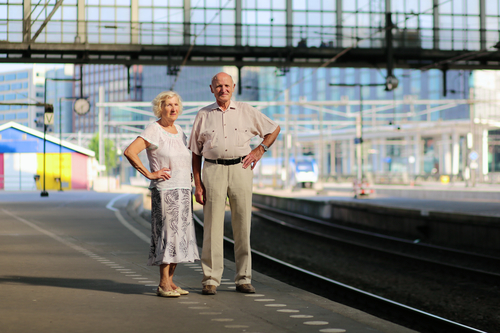 Claims during the election campaign that many Dutch pensioners have less to spend than they used to are not born out by the facts, the national statistics office CBS said on Tuesday.
Over the past 20 years, the income of Dutch pensioners has gone up more than average and pensioners are more likely to own their own home, the CBS said. At the same time, however, they have more debts.
The income of today's pensioners is almost 30% higher than it was 20 years ago, while the increase for the average household was 25%. In 2015, the average single pensioner had disposable income of some €23,000, while a couple had €40,000.
'Pensioners have never had it as good as they do now and poverty among this group is at a historic low,' CBS chief economist Peter Hein van Mulligen told Nu.nl.
Just 4% of pensioners have a 'very low income', Nu.nl said.
The rise is largely due to the rise in the number of women who work and so build up more pension rights. In addition, improvements in educational standards mean today's pensioners have had better paid jobs than their predecessors, the CBS said.
By owning their own home, pensioners have also boosted their assets from an average of €22,000 in 1995 to €86,500 by 2015.