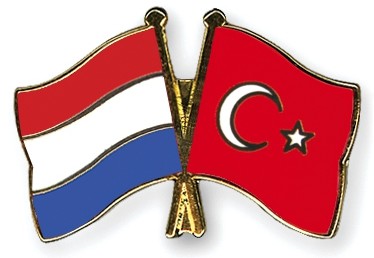 The war of words between the Netherlands and Turkey has deepened as Turkish president Recep Tayyip Erdogan called on the international community to impose sanctions on the Netherlands.
Describing the Netherlands as a 'banana republic', Erdogan also criticised other EU countries for not condemning the Netherlands' decision to ban two Turkish ministers from addressing political rallies at the weekend.
The Dutch government has said it will not apologise for its actions, which it says were prompted by Turkey's threatening language while talks between the two countries on allowing a low-key visit were underway.
The foreign affairs ministry has now tightened up its travel advice for Turkey, warning Dutch nationals to avoid busy places and large groups of people.
Blackmail
Although Turkey has assured Dutch nationals they are not at risk, the foreign ministry amended its advice on Sunday, advising visitors to follow the instructions of the Dutch embassy and consulate general. The consular offices in Turkey are currently closed because of the diplomatic row.
Prime minister Mark Rutte told television show WNL on Sunday it was crucial to de-escalate the situation. 'I've never been involved in anything like this,' he said, adding that the Netherlands would not give into 'blackmail'.
The biggest problem, Rutte said, is that the Turkish government talks continually about Turkish citizens in the Netherlands. 'They are Dutch citizens,' he said.
Brussels
The EU's foreign affairs chief Federica Mogherini spoke on the telephone to both Dutch foreign affairs minister Bert Koenders and his Turkish counterpart Mevlüt Cavusoglu on Sunday, according to the Telegraaf.
However, officials have made no comment about the content of the talks and the EU has not yet made any public statement about the conflict.
Among the Netherlands' European partners, Denmark has now suggested postponing a visit by Turkish prime minister Binali Yildirim because 'it cannot be seen in isolation from the Turkish attack on the Netherlands.'
Sanctions
Should Turkey impose trade sanctions, this could have a considerable impact on some Dutch economic sectors. The Netherlands exports good worth €6.5bn a year to Turkey according to online platform Holland Turkey Trade while Turkish exports to the Netherlands top €18bn. The Netherlands is also a major investor in Turkey.
Nearly all opposition party leaders are united in their support for Rutte's response and commentators say such tough language from the Dutch is extremely rare.
Christian Democrat leader Sybrand Buma has called for the EU's treaty of association with Turkey to be torn up. The treaty, which dates from 1963, allows Turkish nationals to keep their Turkish passport and avoid the formal integration programme which most newcomers have to go through.
DutchNews.nl has been free for 12 years, but now we are asking our readers to help. Your donation will enable us to keep providing you with fair and accurate news and features about all things Dutch.
Donate via Ideal, credit card or Paypal.