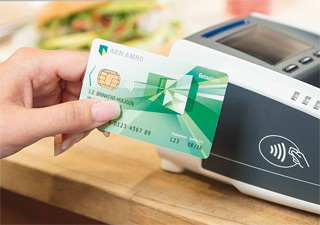 ABN Amro is to provide additional funding to expand its digital banking subsidiary MoneYou, the Financieele Dagblad said on Tuesday.
The state-owned bank hopes to attract hundreds of thousands of new clients throughout Europe to add to its present customer base of 500,000, which is largely in the Netherlands.
'We plan to make MoneYou into an online bank of European proportions,'  said Frank Verkerk, who as chief digital officer at ABN Amro is partly responsible for MoneYou. The online unit was mentioned only once in the bank's last 80-page quarterly report.
In eight years, MoneYou has accumulated 500,000 customers in the Netherlands, Belgium, Germany and Austria with a total of €20bn in deposits. This represents about 25% of the savings deposited with ABN Amro itself, the FD said.