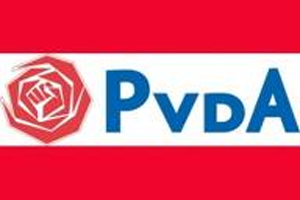 The social democratic PvdA has published its draft manifesto for the 2017 general election with the title 'a bonded society'.
The PvdA, currently part of the two party coalition with the right-wing Liberal VVD, wants to introduce a flexible retirement age, more money for defence and an end to the healthcare own-risk payment. It also wants to bring in anonymous applications for civil service jobs.
The PvdA, which won 38 seats at the 2012 general election, is trailing heavily in the polls and some say would take as few as nine seats if there was a general election tomorrow.
In the document, the party says it acted responsibly in forming a coalition government with its political opposite. The coalition has taken decisions which the PvdA would rather not have seen, but nevertheless, the party is happy with results which have 'made a difference', the document states.
The PvdA is holding a leadership election to determine who will lead its campaign into the March vote.
Other points in the manifesto:
100,000 new jobs for school concierges, classroom assistants and tram conductors
A €500,000 limit to the tax break on mortgages
Reduction in competition between health insurers
Housing benefit to be based on ability to pay, not actual income