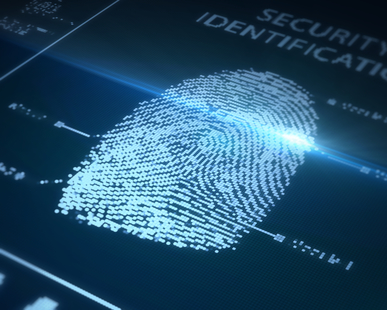 Legal experts have expressed serious doubts about plans by the Dutch football association to introduce finger-print monitoring to ensure hooligans banned from matches don't sneak in.
The KNVB is developing a finger-print operated app which uses GPS tracking technology to determine where a hooligan is on the basis of their fingerprints.
This season, 1,335 stadium bans are in operation nationwide, of which 890 were new last year, according to KNVB figures.
Effective
The  KNVB thinks the app would be cheaper and more effective than the current reporting system. People with a stadium ban are now required to report to their local police station on match days.
The Dutch FA said on Thursday there are no legal obstacles to introducing the fingerprint app, which has been tested at football club RKC Waalwijk and NEC.
Concerns
However, lawyers told the Telegraaf that there are serious legal and privacy concerns. 'It would be an enormous infringement of privacy and it is none of the KNVB's business where people actually are,' lawyer Frank van Ardenne said.
Most stadium bans in the Netherlands are handed down by clubs rather than judges, and that presents an additional problem because the fingerprints would be in the hands of private football clubs, lawyers said.
'We're talking now about the KNVB but next it could be an insurance company wanting to make sure you are not taking part in risky sports,' said lawyer Robert Malewicz. 'Or it could your employer who wants to find out if you are really ill.'