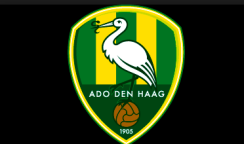 Dutch premier league football club ADO Den Haag on Friday finally received an unpaid investment from its Chinese owner.
Hui Wang, who owns United Vansen International Sports, promised to invest a considerable amount of money in ADO when he completed the takeover in 2014.
However, by January 2016 he had failed to make two crucial payments totalling €3.7m and the club was facing a liquidity crisis. This led the Dutch football association KNVB to announce it could put ADO into administration over the debts it ran up as a result of the missed payments.
Advance
Wang said at the time he would not release any money until he knew what the club had spent the money on. 'You've apparently taken an advance on my investment, but what have you spent it on?' he was quoted as saying in the Dutch media.
The club said it had invested in the stadium and bought new players in the autumn of 2015 on the basis of Wang's promised billions.
Difficult start
On Friday, Wang told the Dutch press: 'Our business relationship had a difficult start but the good discussions of the past month have made it clear that we will continue together. Hopefully, we can now build on this great football club in peace.'
ADO director Jan Willem Wigt said on the club's website: 'I am glad United Vansen has kept its promise. We will not comment on the amount of the payment, but it is more than enough to give us financial security.'