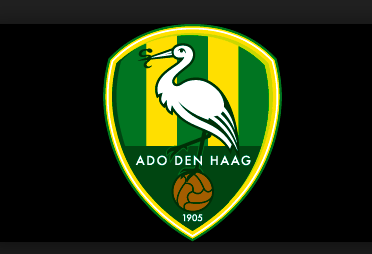 Official Dutch football association policy on dealing with racist chants may be changed to allow referees or players to leave the pitch without punishment, a KNVB spokesman said on Monday.
Gijs de Jong, who heads the KNVB's operational affairs department, was speaking after ADO Den Haag fans made monkey noises when Ajax player Riechedly Bazoer had the ball during this weekend's premier division tie.
'If the referee or, in this case, Riechedly Bazoer, no long want to play, the match should be halted,' De Jong told broadcaster Nos.
The ADO supporters repeatedly made the sounds, despite being ordered not to over the loudspeaker system. 'Monkey noises are disgraceful. We have handed the video and reports to the disciplinary committee,' the KNVB said in a statement after the game.
Disgrace
Ajax coach Frank de Boer described the chanting as disgusting and praised the way Bazoer ignored the crowd and got on with the game. 'Nevertheless, we should not accept this,' De Boer said. 'Not on the the pitch and not in the Netherlands.' Ajax won the match 1-0.
Racist chanting is a persistent problem within some groups of supporters. In November, a group of Utrecht fans directed racist chants at Twente's Ghanese player Thomas Agyepong.
Fines
In 2014, European football body Uefa fined Rotterdam football club Feyenoord for racist behaviour by fans during a Champions League match against Besiktas of Turkey in July.
Currently, responsibility for abandoning a match lies with the home team. 'The referee should not have that responsibility,' De Jong said. 'This has everything to do with the fact that you have thousands of supporters in the stadium who will then be outside. The club or the council has to take that decision.'