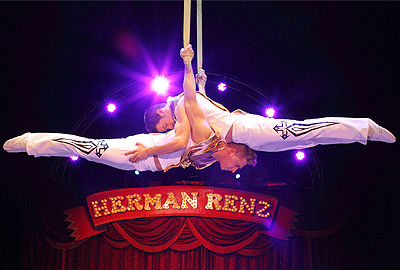 Tax inspectors on Monday seized the contents of circus Herman Renz, which is in financial problems due to disappointing audience numbers and rising costs.
In September, the Netherlands' oldest circus was given a month to clear its debts or go bankrupt.
According to director Milko Steijvers, efforts to save the circus were still underway. 'We had fantastic prospects but now the circus cannot be saved,' he told broadcaster Nos.
A judge still has to declare the circus bankrupt. Once this happens, 65 people will find themselves out of work.
Circus Herman Renz was founded 115 years ago. Two years ago it phased out wild animals.