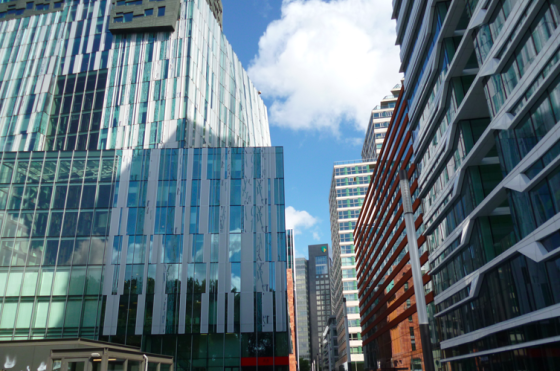 Companies based in Amsterdam's prestigious Zuidas business district face at least 10 years of noise and nuisance when work starts on shifting the ring road into a tunnel, the Financieele Dagblad reports on Friday.
The paper says information from the transport ministry shows the government is not prepared to impose the strictest possible construction work conditions on the project. Instead it will be up to the winning contractors what noise levels they will work to.
The first contracts for the project, which has a budget of €1.9bn, will go out to tender next month and work is due to start in 2017.
In the meantime, criticism of the plan is mounting, the FD says. Even former city council alderman Duco Stadig, who used to be a major supporter, says the plan is now outdated because of revised traffic forecasts. 'We are talking about a lot of money which could be spent elsewhere,' he told the paper.
The Zuidasdok project involves widening the A10 and placing part of it and the railway underground. This will not only improve air quality, but also improve accessibility and create more space for housing, supporters say.
However, Amsterdam entrepreneurs' association Oram says the noise issue is too important to be left up to builders. 'This is the most expensive location in the Netherlands,' a spokesman said. 'The construction period could easily drag out to 15 years, giving companies three opportunities to cancel their rental contracts.'