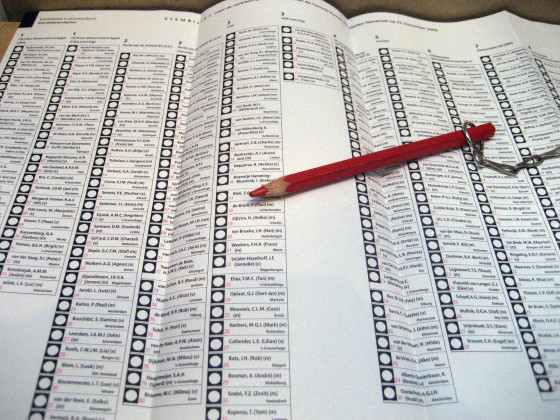 Five parties could all emerge as the biggest in the senate after Wednesday's provincial elections, according to political researcher Tom Louwerse who analyses different polls and forecasts.
Although the ruling VVD is currently ahead, with a forecast 12 senate seats, the anti-Islam PVV is on 11. The Christian Democrats (CDA), Socialists and Liberal democrats (D66) are all on target to win 10.
The members of the 12 provincial governments vote for the 75 senators in May.
However, a poll for television programme EenVandaag on Monday shows one-third of voters are still undecided so the balance can easily tip. In addition, turnout is unpredictable. This may benefit parties with a steady following such as the CDA.
Labour are currently on target to win seven senate seats, down 50% on their total four years ago.
More information on the provincial elections:
Who can vote in the provincial and water board elections
Information from The Hague city council
Information from Amsterdam city council
How to vote for the water boards (information in English)