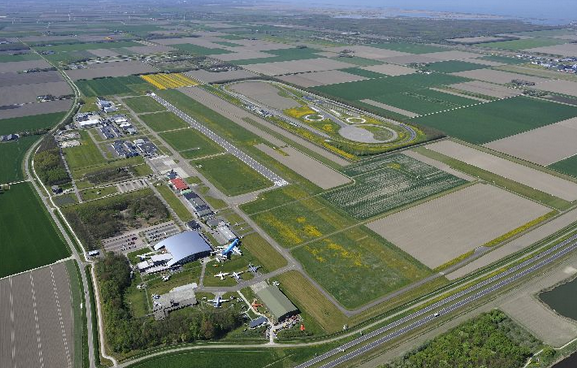 The cabinet has agreed to the expansion of Lelystad airport by the Schiphol airport group,
broadcaster Nos
said on Saturday.
The decision will be announced next week and clears the way for Schiphol's €90m plans to develop Lelystad as an airport for charter and budget airlines. Schiphol itself will concentrate on high-earning intercontinental flights and transit passengers, Nos said.
Eventually, Lelystad will be able to absorb 45,000 take-offs and landings a year.
However, airlines and holiday companies are not keen on the move and it is likely that only new entrants to the market will operate from Lelystad, Nos says. Holiday firms are also opposed to the move.

'Our customers don't live there,' a spokesman for holiday firm Arke said. 'We've done research and Schiphol is an attractive airport because of all the facilities. Lelystad is further away, takes longer to get to and is therefore unattractive.'
The city council is enthusiastic and says the move will create 2,500 jobs.