Local elections 2018: Eindhoven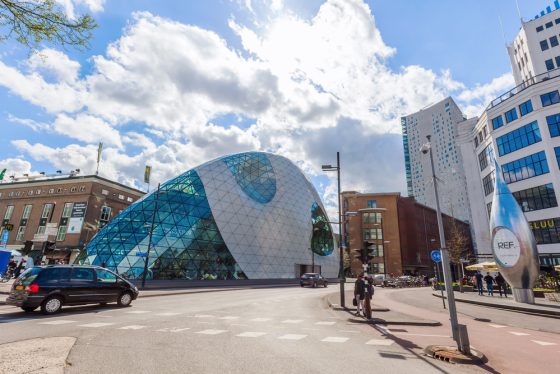 Earlier this week, Eindhoven local broadcaster Omroep Brabant ran a story about 'expats being completely forgotten in the local elections', but according to DutchNews.nl research at least seven of the city's main parties have published English summaries of their manifestos, including the populist Leefbaar Eindhoven.
Eindhoven's expat center even organised a meeting earlier this month where internationals could find out more about the elections and what the parties have to offer. The city's local news service Eindhoven News is also following the elections closely.

Nevertheless the city's mayor John Jorritsma has pledged to do more to involve the city's internationals – over 18,000 have the right to vote on March 21 – in Eindhoven's political life. The changes will first be felt next year, when the European and provincial government elections take place as well as elections for the water boards.
In terms of the big issues this year, on Friday the left-leaning city council said it wanted to see a local tax on flights from Eindhoven's booming airport. The cash raised would be used to improve the quality of life in the region, such as by insulating homes, according to a report in the Volkskrant.
A special 'Eindhoven Night Debate' earlier this week focused attention on efforts to improve the city's nightlife. Like many of the Netherlands' student towns, opening hours, permits and red tape are top of the issue list for some sections of society and most of the parties seem to agree that action is needed. The VVD and D66 want fewer rules to govern nightlife while Denk wants them to be abolished altogether, according to a report in the Eindhovens Dagblad. Housing too is a key issue.
Eindhoven also has the dubious honour of being included in a competition to find the worst local election slogans. 'Relax, kies Toine en betaal minder Tax!' (relax, vote for Toine and pay less tax), the work of Toine Aarts, a hopeful for local party Forum040, is one of the 10 slogans nominated for the top prize.
Current council coalition:  PvdA, D66, SP, GroenLinks
Current council make-up:  PvdA (8), D66 (7),  VVD (6), SP (5), OuderenAppèl (5), CDA (4), GroenLinks (4), Leefbaar Eindhoven (2), Brede Beweging LinksOm (2), Lijst Pim Fortuyn (1), CU (1)

Total number of voters: 181,339
Number of international voters: 18,353 or 10% – equivalent to 4.5 seats on the city council
2018 local election information in English
Eindhoven, key issues: housing, integration and jobs
CDA manifesto summary
PvdA manifesto summary
GroenLinks manifesto summary
D66 manifesto summary
SP manifesto summary (pdf)
VVD manifesto summary
Leefbaar Eindhoven (pdf)