Local elections 2018: Delft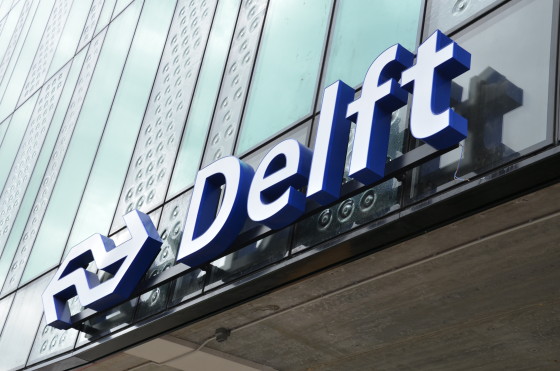 Anyone unfamiliar with the local norms of elections in the Netherlands might find the political posters confusing. Who is STIP? And who is the guy with the moustache?  
In some Dutch municipalities, local elections are dominated by local parties. Delft boasts three this year: STIP (the student party), Onafhankelijk Delft (the moustache) and Stadsbelangen Delft (a new party this year, that is a break away from Onafhankelijk Delft.) The later two don't have much weight on the city councils. STIP, on the other hand, is the second largest party with four. Otherwise, Delft tends to lean left.

Housing a major issue, particularly as house prices rise. Everyone agrees more housing is needed, there's less agreement on how to get there. The Socialist Party (SP) and Onafhankelijk Delft are both calling for an increase in social housing, STIP and the D66 both want more private market rentals while the CDA, VVD and Stadsbelangen Delft think more housing should be private. Nearly everyone wants there to be a focus on sustainable building practices.  
Student towns being what they are, there's also a debate over whether to extend the opening times of bars and restaurants. STIP wants to allow businesses to decide for themselves while GroenLinks wants later hours for some venues but shorter hours for outdoor terraces. Stadsbelangen Delft wants longer hours except for student societies.  
As with other cities, there's a move to eliminate cars in the city centre. STIP is pushing for this, together with GroenLinks. But other parties think the balance between pedestrians, cyclists and cars is fine. The CDA wants more parking for visitors. Everyone wants more cycle paths and no one want surveillance cameras.
Taxes (as Delft's are the highest in the country) and the seemingly unending construction around the train station also feature heavily in the discussion this year but the parties have fairly disparate proposals about dealing with both issues.
Also good to note that the council gets two more seats this year, rising from 37 to 39 seats
Current council coalition:  D66, STIP, GroenLinks, PvdA, VVD
Current council make-up:  D66 (8), STIP (4), GroenLinks (4),  PvdA (4), Onafhankelijk Delft (3), SP (3), VVD (3), CDA (3), Stadsbelangen (2), CU (2) plus one splinter party
Total number of voters: 75,516
Number of international voters: 1.528 or 2%, equivalent to less than one seat on the city council
2018 local election information in English
Delft, key issues: housing, integration and jobs
STIP, the Delft student party, manifesto
GroenLinks election manifesto or contact internationals@groenlinksdelft.nl
D66 manifesto summary plus voting information
Interview with Delft University student running on behalf of the VVD
Interview with Delft University student running on behalf of D66
Interview with Delft University assistant professor running on behalf of the PvdA