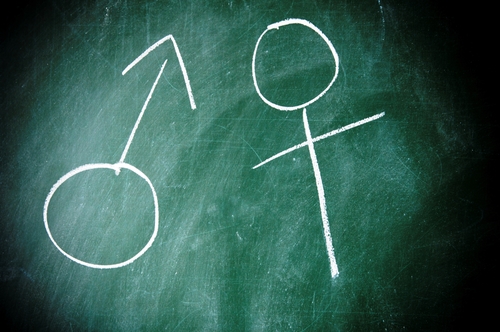 The coalition talks are nearing completion after a record-breaking period of negotiation. It is also about time the Netherlands had a cabinet made up of an equal number of men and women, says Marije Cornelissen, the director of UN Women Netherlands.
Two years ago Canadian prime minister Justin Trudeau presented his new government to the press. Asked by a journalist why half of his cabinet was made up of women Trudeau paused a few seconds and said: 'Because it's 2015'.
A few months later Emmanuel Macron achieved gender parity when he appointed 11 women to the posts of minister or junior minister. We hope Mark Rutte will follow suit. UN Women has issued a petition as a way of calling on the negotiators to make sure Mark Rutte will be posing for the traditional photograph on the steps of Paleis Huis Ten Bosch flanked by as many women as men. Why? Because it's 2017.
Languishing
In 1917 parliament granted Dutch women the right to stand for election. You would think that a hundred years later men and women would hold equal sway in politics. But unfortunately that is not the case. The number of women MPs crept up slowly until  reaching a peak of almost 43% in 2010. But since then their number has gone down to 36%, a drop that takes us back to 1998 levels. Countries like Bolivia, Senegal, Mexico and Burundi now have outstripped the Netherlands which languishes in 26th place worldwide.
It is the parties who decide whose names go on the ballot paper. In some countries, such as Iceland and Sweden, parties left and right of the political spectrum are putting women in electable places as a matter of course. In other countries, such as Senegal and Bolivia, a certain number of women have to be included by law.
In the Netherlands there is no such legal requirement and a number of parties are putting too few woman candidates on the list. The campaign 'Elect a woman' in March this year did not do much to change that. Three women were elected by preferential vote but they belonged to Labour and GroenLinks, parties which had put women in eligible positions.It had no effect on the VVD, CDA, and D66 whose top candidates were predominantly male.
About time
Fortunately the representation of women in government is faring better. Some 46% on ministers in the outgoing government is female, which puts the Netherlands in fourth place in Europe. Only Sweden, Finland and France have a higher number of female ministers and junior ministers.
A Dutch cabinet has, however, never reached or exceeded the 50%. We will have make do with a female presence in parliament of just over a third in the years ahead. But the coalition parties can make sure that the new cabinet has gender parity. After a hundred years it's about time.
This article was published earlier in the Volkskrant
DutchNews.nl has been free for 12 years, but now we are asking our readers to help. Your donation will enable us to keep providing you with fair and accurate news and features about all things Dutch.
Donate via Ideal, credit card or Paypal.