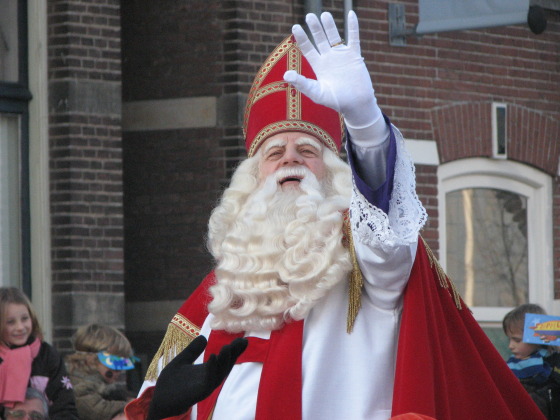 From the arrival of Sinterklaas in Friesland to a look at Van Gogh's Paris, there are lots of great things to do in the Netherlands in November, as Hanneke Sanou has been finding out.

Pay a visit to the palace
There is just time to check out this year's crop of promising young artists who have won the annual Koninklijke prijs voor vrije schilderkunst at the Palace on Dam square in Amsterdam. Until November 5. Website
Catch a con at the Scheepvaartmuseum
The Scheepvaartmuseum in Amsterdam presents Gamechangers, a selection of 25 maritime inventions inspired by the life on the ocean waves, including Cornelis Drebbel's first submarine from 1620. The museum is promising to reveal a world of 'visionary pioneers, humanitarians and dangerous conmen'. Until July 1 2018. Website
See Red with Rothko
The Orange Tea Theatre's forthcoming production is John Logan's Tony Award-winning 'Red'. A portrait of the artist Mark Rothko emerges as he spars with his young assistant Ken. November 10-12 and 17-19. For venues and tickets go to the website.
Travel to Paris with Van Gogh
Ah, Paris..city of romance and impoverished artists and yet another place where Van Gogh didn't sell a single painting. Hundreds of Dutch artists flocked to the city between the end of the 18th century and the beginning of the 20th to learn from their French counterparts. The Van Gogh Museum highlights Jongkind, Van Gogh, Van Dongen and Mondriaan and such lesser known artists as Gerard van Spaendonck and Frederik Hendrik Kaemmerer. The Dutch in Paris,1789 – 1914 is on until January 7. Website
Meet Margaretha Zelle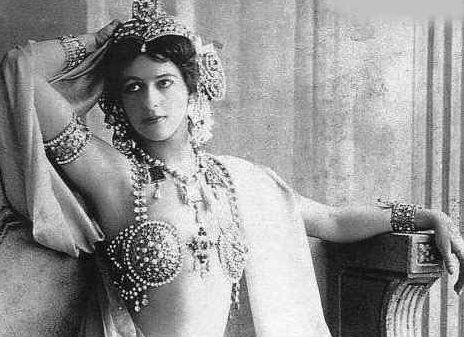 The Fries Museum is honouring a famous Frisian who was much-maligned and celebrated at the same time. One wonders if, during her time in Paris, Mata Hari ever bumped into a one of the Dutch artists featured in the Van Gogh. But then Mata Hari preferred men in uniform, as she herself wrote in one of her remaining letters which, along with other bits and pieces from het turbulent life are on show in Mata Hari, the myth and the maiden until April 2. Website
Get engaged in Scheveningen
Curaçaoan sculptor and performance artist Tirzo Martha is one of those artists who does not shy away from creating work with a clear social message. Apart from showing a number of works made especially for the museum Beelden aan Zee, Martha will engage students and locals in creating a work called Een Monument voor Samen (A Monument to Community). From November 3. Website
Wait until dirty ditty o'clock
According to the Museum Speelklok in Utrecht the 18th century rich folk got their kicks from dirty ditties played by their clocks. Some songs were about courting or drunken revels but others featured sex and pubic hair. Go and have a furtive listen to  Shady Songs on Majestic Musical Clocks until April 8. Website 
Ditch the Dutch!
It went strangely under-reported at the time on Dutch shores and the Dutch are still largely unaware of the fact that in 1795 the British fleet captured nine VOC ships auguring in the collapse of the world's first multinational. It's all a matter of perspective, the Maritiem Museum Rotterdam explains in How we ditched the Dutch. Until June 3 Website
Fork out for fashion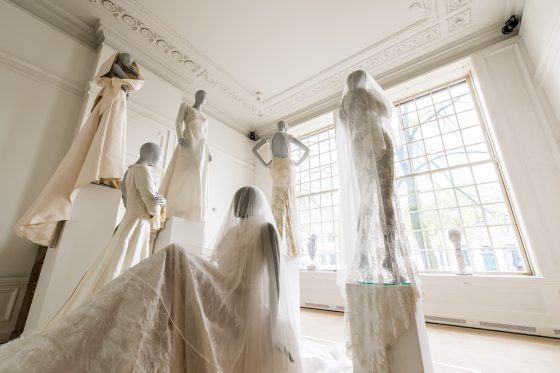 Dutch fashion designer  Mart Visser is celebrating 25 years in the business and 50 collections by opening a temporary museum – and a concept store so bring your purse – which achieves 'the ultimate synergy between his three disciplines: Haute Couture, prêt-à-porter and Artwork'. Beyond Context is on until November 19. Website
Catch up with the masters
The Hermitage in Amsterdam had a good rummage around the collection of its big brother in St Petersburg and emerged with a splendid collection of Dutch paintings, among which works by Frans Hals, Gerard Dou and Rembrandt. Dutch Masters from the Hermitage: Treasures of the Tsars' is on until May 27. Website
Watch hundreds of documentaries
The International Documentary Festival Amsterdam kicks off on November 15 with a line up of documentaries and feature films from all over the world. The full programme will be published on November 2.
Sing a song for Saint Nicholas
By far the most important event this month is the arrival of Sinterklaas in Dokkum. For those who can't be there in person, the event will be show live on television. November 18 from 12.00. Website
You can comment on this story on our Facebook page.
DutchNews.nl has been free for 13 years, but now we are asking our readers to help. Your donation will enable us to keep providing you with fair and accurate news and features about all things Dutch.
Donate via Ideal, credit card or Paypal.