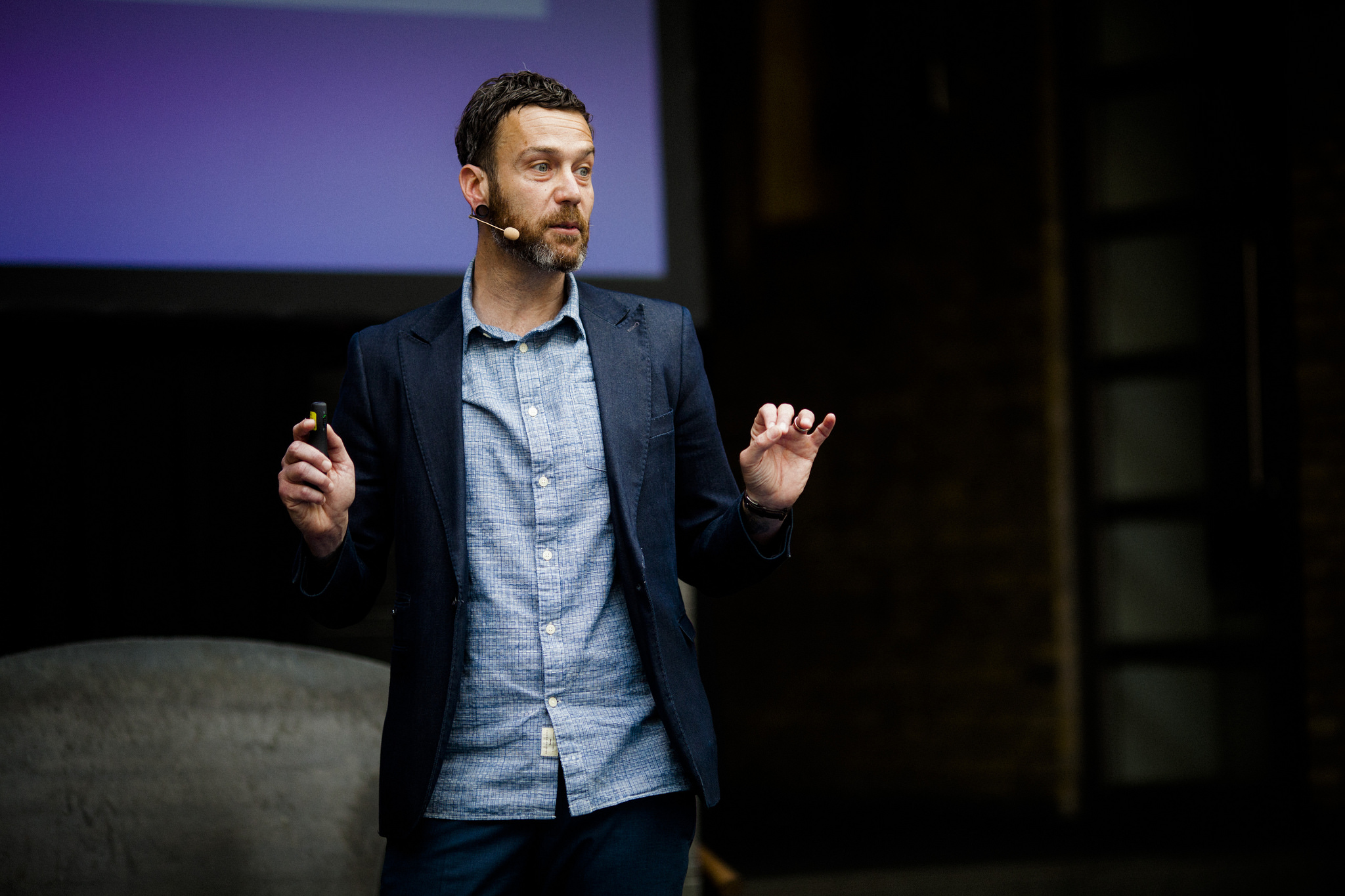 Lior Bornshtain, 43, is an Israeli entrepreneur who moved to the Netherlands in 1998 with his dog and his wife. He has learnt to skate, speak Dutch, and eat Stamppot, and never visit a neighbour without an appointment. He loves the village way of life in Amsterdam and has no plans to return to Tel Aviv.
How did you end up in the Netherlands?
We decided that we wanted to move from Tel Aviv to Europe. It was me, my wife and the dog. There were two cities at the top of our list: London and Amsterdam. Dogs had to be quarantined for six months in the UK so we said, 'OK, let's go for Amsterdam'. London was our first choice because of the language but, when I look back, I'm really happy we ended up in Amsterdam.
How do you describe yourself – an expat, lovepat, immigrant, international etc?
My wife and I came together so I would say immigrant. How would you make the distinction between expat and immigrant? I think it's the same. We moved here just to try it out – and we stayed and we love it. We came with the dog, and now we don't have the dog, we have three kids, so we must like it!
How long do you plan to stay?
I have no plans to leave. We are happy here. It's a nice life. Amsterdam is a great mixture of a village and a city. For a lot of Dutch people, Amsterdam is druk, druk, druk, but when you compare it to cities like New York or even Tel Aviv, it's very small. You can cycle from one corner to the other. I live in the Pijp and my office is in the city centre. Dropping the kids at school and cycling just ten minutes to the office, it's priceless.
Do you speak Dutch and how did you learn?
Yes. I mostly use Dutch with the kids and their friends. For me, there was a sort of switch when I decided, OK, now I'm going to actually try to understand it. Before, I said, 'I don't understand. Speak English to me. Write to me in English'. And then I thought, let's just try. You just build it up: you read and you try not to Google translate every word. When we came, I went on a course but I never really followed up on it all that much.
What's your favourite Dutch food?
Stamppot. You cannot go wrong with mashed potato. But it's not something I would die for.
How Dutch have you become?
I still feel a sort of expat/immigrant but there are a few things that are Dutch that I have picked up, like cycling everywhere. I barely use my car. And I've been camping. I don't know if 'like' it is the right word but I've learnt to cope with it.
I love ice skating. I did it five years ago for the first time and I fell in love with it. In the skating season, I skate three or four times a week at the Jaap Eden IjsBaan. It's the real deal, I've got the tights and everything!
Which three Dutch people (dead or alive) would you most like to meet?
Herman Brood sounds like a very fun person that I'd like to meet. He was a painter and a singer-songwriter, and a very colourful person. Also colourful was Mata Hari, the seductive spy. Who else? I want to meet the Queen! The former Queen, I mean. Beatrix. I'd rather meet her than her son. She has this 'something'.
What's your top tourist tip?
If it's the summer, get a boat and a bottle of wine. The city looks completely different from the water. Outside Amsterdam, go to the Kroller Muller Museum; they have one of the biggest collections of Van Gogh's work. You park your car and take one of their white bikes and cycle through the dunes. You stop at the museum, in the centre of the park, and then you continue to cycle. It's a great day out. We always take our guests there.
Tell us something surprising you've found out about the Netherlands
When we came here 18 years ago, we couldn't believe the tempo. Everything was extremely slow. It was a big contrast to Tel Aviv.
Also, with Dutch people, you need to make an appointment. You don't just knock on somebody's door and say, 'Hey, I was in the neighbourhood, how are you?'
If you had just 24 hours left in the Netherlands, what would you do?
Go to the Efteling. The Efteling is one of the most magical places in Holland. I like theme parks and this one is one of the best. It's more about fairy tales and less commercial than Disney. And of course, I could not leave the Netherlands before having a serious ice skating session at the Jaap Eden.
Lior is the CEO and co-founder of Otly!, an app which allows parents and children to organise pocket money virtually.
DutchNews.nl has been free for 12 years, but now we are asking our readers to help. Your donation will enable us to keep providing you with fair and accurate news and features about all things Dutch.
Donate via Ideal, credit card or Paypal.