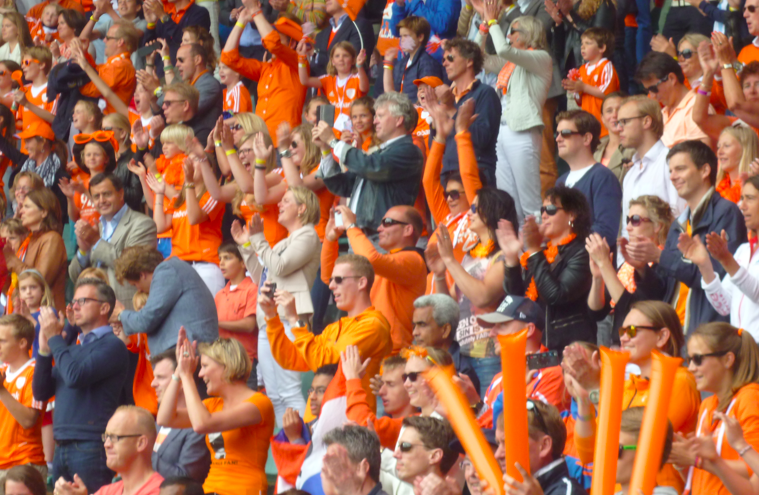 DutchNews.nl is celebrating 10 years of providing Dutch news in English. Since its launch in September 2006, the website has published 35,000 articles which have been read 76 million times by 13 million unique visitors from all over the world.
So what have been the biggest stories and features over the years? 'We have been surprised by the broad range of news stories which have made the top 10 of most-read items,' says editor Robin Pascoe.
'Classic Dutch subjects such as cannabis and euthanasia are included of course, but so are Rotterdam mayor Ahmed Aboutaleb's outspoken views on Isis and sexual abuse within the Catholic church.'
Top news stories in 10 years
More prisons to close as falling crime leaves cells empty
Amsterdam will not ban tourists from cannabis cafes
Dutch to scrap ban on insulting foreign heads of state
Catholic church abuse: at least one youth castrated for 'homosexuality'
Time is right to wipe out Isis, says Rotterdam's Muslim mayor
Doctors back euthanasia in severe dementia cases
Ukraine air disaster leaves 295 dead, 154 are Dutch nationals
Green light for driving instructors who accept sex for lessons
More Dutch cities may join basic income experiment
The moment a giraffe says goodbye to a dying zoo worker

Top 10 features
DutchNews.nl has only been publishing features for the past few years, so many of the stories will be familiar to regular readers.

Following in Van Gogh's footsteps, 10 places where he lived
Suitcase full of secrets found in Amsterdam's Jewish quarter
Bright sparks: 10 Dutch ideas we wish we had thought of first
10 things you should know about Dutch windmills
10 things you need to know about the end of World War II in the Netherlands
Get off the beaten track. Here are 14 of the prettiest Dutch villages
It's nearly spring, and Amsterdam is ready to celebrate with 500,000 tulips
Find out if you are a witch: eight weird things to do in the Netherlands
Laura Dekker: stubborn,self-absorbed and a devil of a sailor
10 things you need to know about Easter in the Netherlands
Thank you for donating to DutchNews.nl
The DutchNews.nl team would like to thank all the generous readers who have made a donation in recent weeks. Your financial support has helped us to expand our coverage of the coronavirus crisis into the evenings and weekends and make sure you are kept up to date with the latest developments.
DutchNews.nl has been free for 14 years, but without the financial backing of our readers, we would not be able to provide you with fair and accurate news and features about all things Dutch. Your contributions make this possible.
If you have not yet made a donation, but would like to,
you can do so via Ideal, credit card or Paypal.