From swinging over a 100-metre drop and celebrating spring with a festival to learning about Meissen porcelain and getting fit at the fair, here's our pick of the best things to do in May.
Admire the winning press photos
This year's winning World Press Photo is the Australian photographer Warren Richardson's image of a baby being handed through the barbed wire along the border between Hungary and Serbia. It takes pride of place in the exhibition of other winners in various categories, such as images of migrants wrapped in foil against the cold as they approach the Italian coast in a tiny boat, a hugging married couple who get their chemotherapy treatment together, a wrestling tournament in Sierra Leone and a young IS fighter being treated for burns in a Syrian hospital.
Nieuwe Kerk, Amsterdam until July 10. www.worldpressphoto.org
Learn about Meissen
Ceramics expert Anne Haworth talks about the history of Meissen porcelain, also known as the 'white gold' of Saxony. The first high-quality porcelain to be manufactured outside the Orient, it appeared in 1710 when Augustus the Strong and Johan Friedrich Böttger overcame financial and technical problems to create this new type of porcelain. Later craftsmen made superb tableware, models of animals and delightful small scale figures.
Decorative and Fine Arts Society, The Hague, May 10. www.dfas.nl
Brave Europe's highest set of swings
The landmark 22-storey tower, former home of Shell, on the banks of the river IJ, just across from Central Station reopens on May 14 as A´dam Toren – Amsterdam Dance And Music. It boasts the city´s first 360-degree observation deck, complete with a set of swings right on the edge of a 100-metre drop. It also has a revolving restaurant, clubs, bars, cafes, office space and a 110-room hotel, Sir Adam, run by the people behind luxury boutique hotel Sir Albert, also in Amsterdam. Its quirks include clubs on both the top and bottom floors and the two-floor ´Loft´ with seven-metre-high windows, a bar and DJ booth, which could well be the coolest hotel suite in the city.
Amsterdam, from May 14. www.adamtoren.nl
Experience the new
The international performing arts festival SPRING Utrecht provides 10 days of new dance performances, theatre productions and installations. It opens with 6: The Square by the German-Dutch choreographer Nicole Beutler. It is the second part of her Bauhaus trilogy and brings together dance, fashion, visual art and electronic music in a plea for freedom. The festival also includes masterclasses and workshops.
Stadsschouwburg and other venues, Utrecht, May 19 to 28. www.springutrecht.nl
Cheer on young talent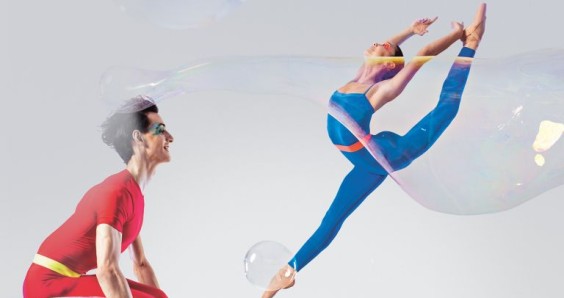 The programme Ballet Bubbles features 12 young talents from the junior company of the National Ballet who dance extracts from the classical repertoire and works by legendary company choreographers. There are also two brand new pieces: one by Ernst Meisner, the other by Charlotte Edmonds of the London Royal Ballet.
Stadsschouwburg, Amsterdam, May 12; Stadsschouwburg, Groningen, May 17; Schouwburg, Tilburg, May 22 (matinee); Parktheater, Eindhoven, May 25; Korzo Theater, The Hague, May 28. www.operaballet.nl
Mix it up with the mutants
The X-Men are back following their highly successful 2014 outing Days Of Future Past, which brilliantly combined the original characters with their younger selves, creating the best film in the series so far. The sixth entry in the mutant saga, X-Men: Apocalypse, also takes place in the past: 1983 to be exact, the year Apocalypse, an incredibly powerful mutant, awakens from enforced hibernation. Once again directed by Bryan Singer and with James McAvoy and Michael Fassbender as the young Xavier and Magneto, this promises to be the summer blockbuster.
In cinemas on May 19.
Feel the power
The UFC Fight Night, a hugely popular event in America, arrives in the Netherlands for one night. It features the top mixed martial arts fighters slugging it out in several bouts in the specially built ring known as the Octagon.
Ahoy, Rotterdam, May 8. www.ahoy.nl
Celebrate opera
Opera Days is the annual opera festival which takes in existing and new works. There are also activities such as a special walk along three operas in surprising locations around Rotterdam. The festival opens with the Slovenian vocal theatre company Carmina Slovenica, an all female choir. They perform Toxic Psalms which denounces acts of cruelty conducted for religious reasons.
Schouwburg and other venues, Rotterdam, May 20 to 29. www.operadagenrotterdam.nl
Listen to a video game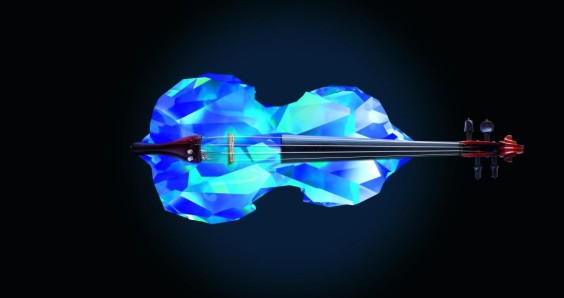 The Netherlands Philharmonic plays the music composed by Nobuo Uematsu and Masashi Hamauzu for the video game series Final Fantasy which has been arranged into a symphony. It is being performed in the Netherlands for the first time. The conductor is Eckehard Stier and the soloist is pianist Katharina Treutler.
Concertgebouw, Amsterdam, May 7. www.orkest.nl
Get fit
FitExpo covers fitness, martial arts and a healthy and sporty life, with stands offering advice on everything from oils and cosmetics to wellness centres and fitness equipment. Also part of the fair are the Benelux body building championship and the Dutch karate championship.
Ahoy, Rotterdam, May 20 to 22. www.ahoy.nl
DutchNews.nl has been free for 12 years, but now we are asking our readers to help. Your donation will enable us to keep providing you with fair and accurate news and features about all things Dutch.
Donate via Ideal, credit card or Paypal.