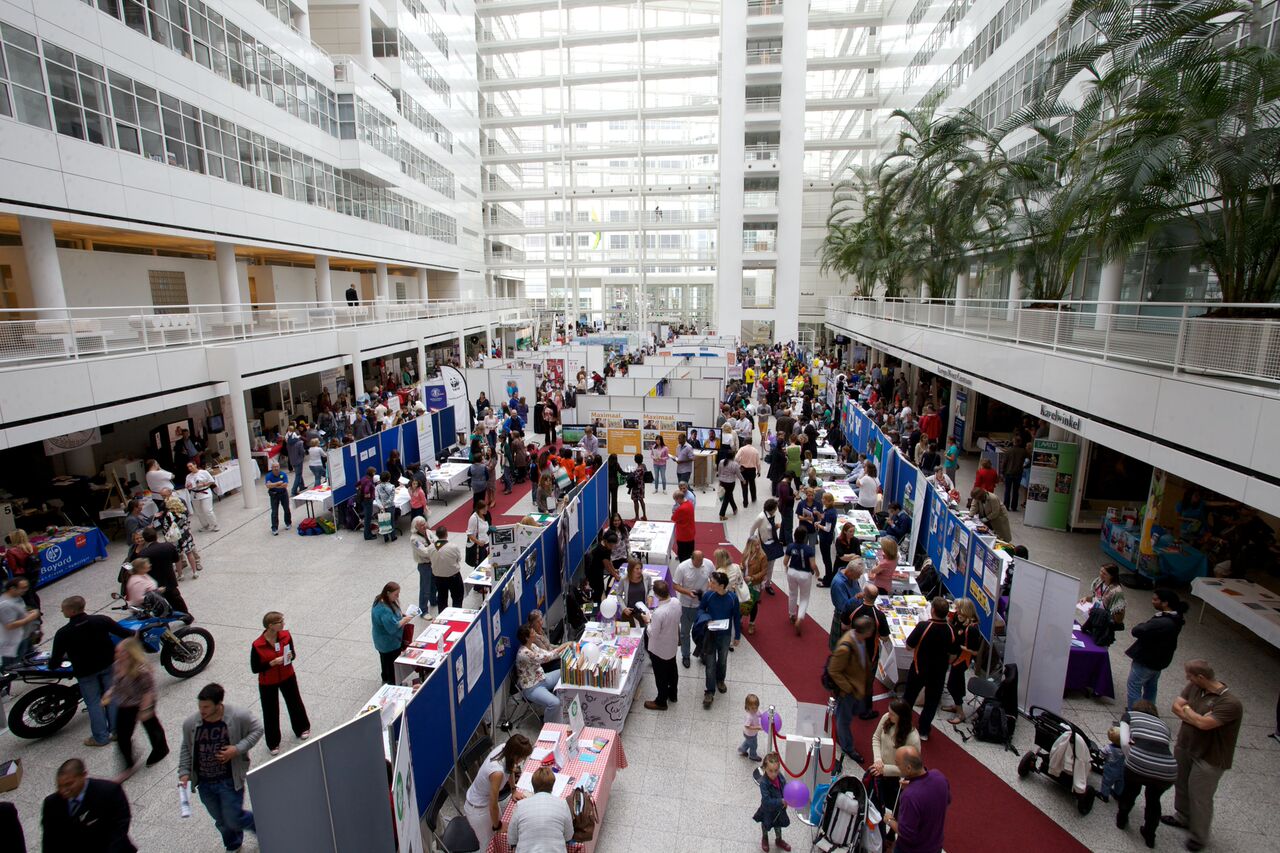 Ten years ago, Englishman Billy Allwood launched the first edition of the Feel at Home in The Hague fair – an event where the city's businesses and expat organisations could profile themselves to the international community.
Now, after a break of nearly two years, the fair is back home in the huge glass atrium of The Hague's city hall. 'Even in the internet age, there is still a need for the international community to physically meet and connect,' says Allwood.
'The fair is the place where the city's international community shares knowledge and the secrets behind making the most of their time here, whether it be a few months or many years.'
Petroleum Wives
An outsider would probably be amazed to discover just how many clubs and societies the international community operates – from the St Andrews Society to volunteer organisation Access and the grandly named Petroleum Wives Club.
In total, 60 sports, social and community groups will have a presence at this year's fair, which takes place on Sunday 31 January. They will be joined by small businesses and expat service providers – taking the total number of exhibitors to 140.
New this year is the Innovation Quarter with ideas and inspiration for young entrepreneurs. There is also a seminar programme providing useful information about living and working in the Netherlands, including presentations on buying a house.
Sumo wrestling
Outside city hall there will be activities organised by the Uithof, including a snow park, trampolines, a bungee run and sumo wrestling. Centre stage will be a fun five-a-side human table football tournament in which companies are invited to enter teams.
'A lot has changed since the first fair way back in 2006,' says Allwood. 'Social media was in its infancy and most sports, social and community groups had no internet access.'
'In those days, people were just happy to come and gather information and go home with a stack of leaflets. Today, the fair is more about having a fun day out, and celebrating why we feel so at home in The Hague.'
Entry to the event is free if you pre-register and you can sign up for tickets online.