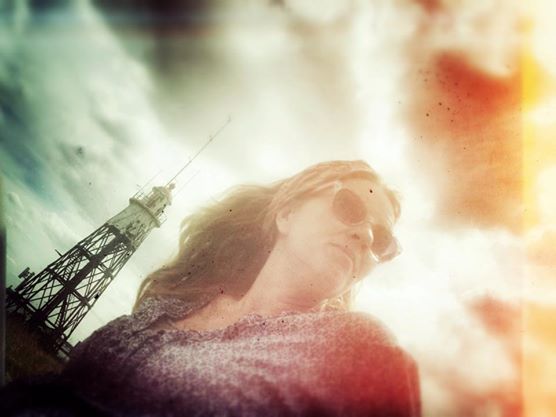 Home affairs minister Ronald Plasterk is not being honest about his dealings with parliament's security committee over the NSA leaks, writes Nicola Chadwick
Many would say politicians are notorious for lying. Being married to one, I wouldn't like to go that far. However, they do have a habit of omitting, framing, burying and twisting the truth.
In Dutch politics, it is a mortal sin to misinform or lie to parliament. So when Edward Snowden revealed that 1.8 million pieces of data on Dutch telephone calls were passed on to the US, home affairs minister Ronald Plasterk asked the two Dutch intelligence agencies, the AIVD and its military counterpart the MIVD, whether they had been the source of the data. On hearing 'negative', Plasterk appeared on the evening news in October 2013 to express his horror that the privacy of Dutch citizens was being violated by US agencies. Only to hear a couple of months later that it was, in fact, a third institution, a combined AIVD and MIVD committee known as the CIVD, which had collected and passed on the information.
This is the moment an upstanding politician should come clean and admit he had been poorly informed himself. If he had done that he would have faced severe criticism: shouldn't a minister know what is going on within his own ministry? And besides, he had already spoken on the issue in the Lower House, and therefore inadvertently he'd misinformed parliament.
Face-saving scheme
So what does Plasterk do? He goes to parliament's security committee, nicknamed the Commissie Stiekem (secret committee). The Commissie Stiekem was set up to enable state and security secrets to be revealed to parliamentary party leaders without making them public in parliament. It was never meant as a face-saving scheme for politicians who had failed to get to the bottom of the matter. Once something has been revealed in the secret committee it is a criminal offence to tell anyone outside the committee.
Of course, as these things do, the facts came to the surface and a debate was eventually held in parliament in February 2014, during which the opposition supported a motion of no confidence against Plasterk. The matter would then have gone away, had it not been for a report in the NRC newspaper that in fact the parliamentary leaders had already been informed that the Netherlands' own agencies had passed on the data. The fact that the NRC knew this meant someone had leaked.
Whodunit
Now the race is on in the media to find out who. Labour party leader Diederik Samsom seems the most likely candidate, but what about Christian Union MP Arie Slob – wasn't it a bit strange that he left parliament so suddenly?
However, the sneakiest role is played by VVD leader Halbe Zijlstra, who declined to give Plasterk permission to reveal he had actually informed the parliamentary leaders. When it turned out someone had leaked, it was Zijlstra who secretly filed a complaint with the public prosecution department, knowing full well it would be much ado about nothing and may well cost someone his or her, no probably his, political career.
If Plasterk thought this matter was so important he had to go live on the NOS news to speak out against the US blatantly violating our privacy, why did he not find it equally important to inform citizens of the Dutch kingdom that it was actually its own security agencies that had collected the information on behalf of the US secret service NSA?
And wasn't it paramount to rectify the matter for the sake of restoring relations with our allies, the US, after it had been wrongly blamed for collecting the data without the knowledge of the Dutch authorities?
Mission impossible

According to newspaper reports, it took the public prosecutor one and a half years to find out that 'one or more members of the CIVD have come into the picture with regard to the possible leaking of information'.
Now a group of MPs has to investigate the matter in just three months. What's more the names of the suspects will remain unknown to the committee investigating the case. Wait a minute. Isn't that a mission impossible? Oh, but they are only investigating whether or not the case should be prosecuted – not who should be prosecuted. More a who-cares than a whodunit.
In the light of the attacks in Paris, this matter seems even more trivial than it already was. Not a single Dutch citizen cares about who leaked, but they should care when a politician misuses a political instrument to cover up his own failings. Not to mention the severity of this kind of data being passed on by our own security agency.
Plasterk survived Plechtold's motion and promised honesty next time he is in the wrong. However, this may have become a matter of principle: if it is up to Zijlstra someone's head should roll and it could be his coalition counterpart.
Nicola Chadwick is a freelance translator/journalist/editor who regularly blogs on Dutch current affairs and politics. This column was first published on her blog Amsternic.
Thank you for donating to DutchNews.nl
The DutchNews.nl team would like to thank all the generous readers who have made a donation in recent weeks. Your financial support has helped us to expand our coverage of the coronavirus crisis into the evenings and weekends and make sure you are kept up to date with the latest developments.
DutchNews.nl has been free for 14 years, but without the financial backing of our readers, we would not be able to provide you with fair and accurate news and features about all things Dutch. Your contributions make this possible.
If you have not yet made a donation, but would like to,
you can do so via Ideal, credit card or Paypal.