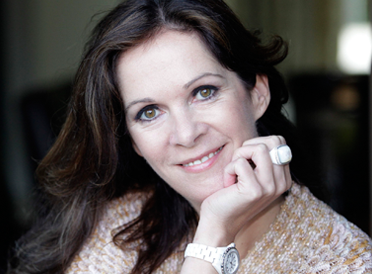 If the elderly are made to contribute to their care why should prisoners be exempt from paying towards their own upkeep? Some have plenty of money and prisons don't come cheap, says entrepreneur Annemarie van Gaal.
The governing coalition of VVD and Labour have proposed that the inmates of prisons should contribute all of €16 a day for bed and board. It's a drop in the ocean if you know that the true costs of each inmate's stay in prison is over €200 a day.
Unfortunately the opposition doesn't like the plan and it's unlikely to succeed. The Christian Democrats thinks all inmates are the same and that it's no use trying to squeeze blood from a stone, while the Socialist Party think the poor inmates shouldn't be made to suffer more. With attitudes like this it's going to be hard to turn this proposal into law.
Wherewithal
Why are the Christian Democrats so convinced that prisoners haven't the wherewithal to pay those €16? Plenty of inmates have partners who work, own a house or have a sizeable savings account. Take John and Linda de Mol's blackmailer. He's awaiting trial in his luxury penthouse in Zeist with a bulging bank account. Why shouldn't he pay towards his upkeep when he goes to prison? Some inmates have money resulting from criminal activity which can't be impounded because of lack of proof. A contribution would be a way to get at some of the money at least.
It's bizarre that we are having this discussion in a country where the elderly in care homes have been contributing to their own care costs for years. How is it that law-abiding citizens in need of care are expected to pay and inmates are not?
Income-related
And another thing. The contribution of people who need care varies with income. Elderly people in a home who rely only on their pension pay €159 a month. But if they have worked hard all their lives and have a good pension, or own a house or capital, the contribution can go up to almost €2,300.
So why not introduce an income-related contribution for prisoners? Prisoners who have nothing, or whose partner doesn't work and is on benefits pay a small amount. But prisoners who own a home with positive equity, or a savings account, or whose partner works pay more.
Prisoners who are proven to have obtained money from extortion or drug trafficking pay full whack; some €6,000 a month.
Annemarie van Gaal is an entrepreneur and investor.
This article was published earlier in the Financieele Dagblad
DutchNews.nl has been free for 13 years, but now we are asking our readers to help. Your donation will enable us to keep providing you with fair and accurate news and features about all things Dutch.
Donate via Ideal, credit card or Paypal.