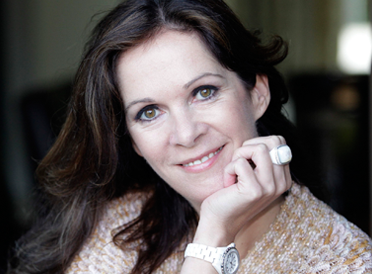 Dutch judges are buckling under a heavy workload; perhaps it's time to change the system, writes entrepreneur Annemarie van Gaal.
The Netherlands is a fine country, with a fine justice system. We need to protect and nurture this system. But former Supreme Court president Geert Corstens has been warning for some time now that our judges are buckling under an increasingly heavy workload brought about by cutbacks.
That makes sense, but the system itself is also to blame. In this country people on low incomes can endlessly go to court about a dispute about visiting rights involving an ex-partner's dog or the neighbour's pigeon house extension. If you don't earn very much an appeal comes cheap. So there's everything to gain and hardly anything to lose.
Top of the list
According to recent findings from the European Commission for the Efficiency for Justice, the Netherlands heads the European list not only for the number of subsidised court cases but the amount of money claimants receive in support.
Of course, the cost of a case are not limited to this support. They include such overheads as the housing of the court, the coordination of sessions, and the judges who have to read all the documents, listen to counter pleas and decide the case. The real cost is thousands of euros.
Taking into account the heavy workload of judges, we should perhaps not look to fewer cutbacks but to a change in the judicial system.
Substitute
How about this: suppose we substitute the appeal route for relatively simple cases with a second opinion. Defaulters, the neighbours' very loud and irritating cockerel or labour law cases will all be dealt with by second opinion which will be pronounced by a judge working from home.
Female judges who wish to stop work temporarily to spend time with their small children would be ideal for the job. They can study the files at home and proffer a second opinion, and the whole appeal rigmarole can be avoided.
The advantage would be threefold. Judges will be freed up to deal with cases that are really important. Female judges who usually spend a fair number of years at home following the birth of children can keep in touch with judicial practice and so find it easier to go back to work full time. Costs will go down and workloads will become lighter.
Annemarie van Gaal is an entrepreneur and investor.
DutchNews.nl has been free for 13 years, but now we are asking our readers to help. Your donation will enable us to keep providing you with fair and accurate news and features about all things Dutch.
Donate via Ideal, credit card or Paypal.