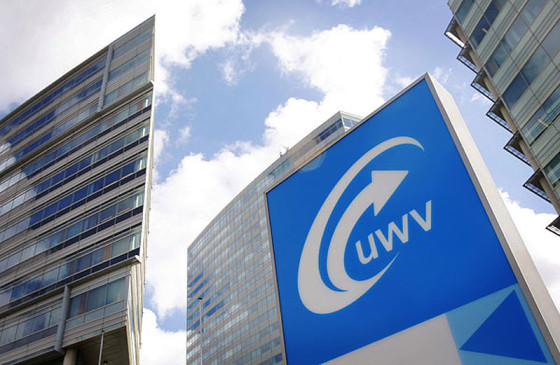 Five job killers are destroying employment in the Netherlands. Economists Willem Vermeend and Rick van de Ploeg take a look at ways of tackling them.
According to figures out last week, the Dutch economy shows a 4% growth rate for the first quarter compared to the same period in 2014. A greater rate of investment, increased exports and greater consumer spending are fuelling this growth.
At the same time, unemployment is hovering around the 7% mark. In spite of the plethora of measures set out in this cabinet's Social Accord it shows no signs of going down.
New jobs
In order to change this, new jobs are needed. Civil servant jobs and jobs at big companies are in decline and it's the small and medium-sized businesses and start-ups who will have to step into the breach. But their efforts are being hindered by out-of-date social security regulations and tax and premium demands.
This cabinet's lack of foresight doesn't help either: new jobs through digitalisation and new technologies will turn the labour market on its head but are hardly taken into consideration.
Flex work

The rise of the new labour market, increasing international competition and turnover variability will induce employers to limit the number of fixed contracts. Expectations are that the so-called flexible layer will rise to 40% or even more. Many small businesses have already stopped hiring people on a fixed basis.
More and more people will have to become self-employed. This country isn't ready for a change like this and prime minister Mark Rutte's second cabinet is fighting a rear guard action with its Work and Social Security Act and its policy of trying to limit the number of self-employed.
Failures
Failure is writ large in other areas as well. For instance, in matching education with labour market demand and promoting labour participation of the over-50s.
According to the World Economic Forum, the Netherlands has plummeted from 4th to 8th place in the rankings for education, knowledge infrastructure and labour market participation. This is due mainly to the fact that the over-55s mainly work limited hours and the unemployment in this age group.
Small businesses and start-ups

In order to promote employment, the Netherlands depends on small businesses and start-ups. But the climate for entrepreneurs is extremely poor. This kills off jobs and makes creating new ones very difficult. The main job killers are:
1. High employers' contributions which can mount up to around 30% of gross salaries.
2. Sick pay for two years ( considered to be extreme internationally).
3. Rigid fixed (collective) labour contracts which offer little room for tailor-made solutions.
4. Government institutions causing a disproportionate administrative burden.
5. Insufficient possibilities for business loans.
Job killers

If employment is to grow, these five stumbling blocks will have to be removed first. Politicians will also have to guard against the introduction of new job killers, such as measures aimed at limiting the number of (badly needed) self-employed. Incomprehensibly, the state sees these people as an expense and potential candidates for fiscal cutbacks, completely ignoring the fact that they create their own work and pay taxes.
Measures which limit their number will not only harm employment but will also generate less tax revenue for the state and bigger social security benefit pay outs. According to international research, increasing the national youth wage is another job killer. Those in favour have good arguments but should be honest enough to admit there will be fewer jobs available for youngsters. A much better solution would be to ease the cost pressure on youth wages so gross wages go up.
This article appeared earlier in the Financiële Telegraaf
Thank you for donating to DutchNews.nl
The DutchNews.nl team would like to thank all the generous readers who have made a donation in recent weeks. Your financial support has helped us to expand our coverage of the coronavirus crisis into the evenings and weekends and make sure you are kept up to date with the latest developments.
DutchNews.nl has been free for 14 years, but without the financial backing of our readers, we would not be able to provide you with fair and accurate news and features about all things Dutch. Your contributions make this possible.
If you have not yet made a donation, but would like to,
you can do so via Ideal, credit card or Paypal.