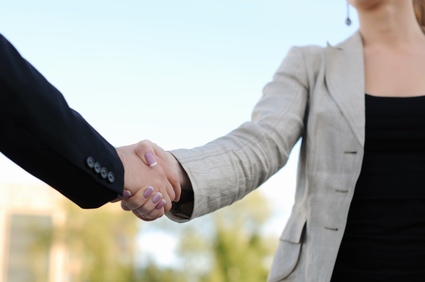 Education minister Jet Bussemaker is right to want more women in top jobs, but a database is not the way to achieve this, write executive search entrepreneurs Carien van der Laan and Monique de Vos.
Full marks to education minister Jet Bussemaker's wish to increase the presence of women in the boardrooms of this country. Aware of the issues surrounding the appointment of women in top executive functions, she is anxious to speed up the process. But setting up a database of 'board-ready women' is not the best way to go about it.
The minister's goal – to increase the number of female board members (executive and non-executive) to 30% by 2016 – is a requirement of the Administration and Supervision Act. At the current rate of female appointments, this goal will not be met. Many of the 4,900 employers who must comply with the requirement argue that 'there are no women'.
200
To prove them wrong, employers' association VNO-NCW chairman Hans de Boer and Bussemaker agreed to set up a database of women qualified and willing to sit on company boards. So far the names of some 200 women have been put forward by non-executive directors. 'Here they are. You weren't looking hard enough.'
But a database in itself isn't going to solve the problem. Many headhunters already have a database of women capable of taking on the top jobs. But no matter how clever or talented, not every woman will necessarily be right for a particular job.
Specific job requirements, the candidate's knowledge and experience, personality traits, the competences of the other team members and the candidate's compatibility with the team all come into play. A simple list of names doesn't do justice to the complex process of finding the right person for the job.
Headhunters
Moreover, Bussemaker's database is managed by governance watchdog the national register, a name suggestive of an independent, government-linked resource. Nothing could be further from the truth. The national register is a private headhunting agency which has been given preferential treatment by the minister. This agency is not only provided with information on individuals and vacancies, it also asks for privacy-sensitive information on women who have been put forward for a board role.
The consultants of the national register evaluate CVs and recommend training to women whom they feel are not quite board-ready. But what criteria is this advice based on? In addition, this role will  undoubtedly help the national register consultants increase their own commercial network, Chinese walls or no Chinese walls.
Specific
Other headhunting agencies are held to certain rules to gain access to the – public – database. They have to provide information on the specific position involved, the candidates put forward and the woman who is ultimately successfully appointed. In short: this is not a level playing field.
The privacy of the women is not sufficiently protected and headhunters who have spent years identifying board-ready women are being put at a disadvantage by the government.
Independent
There's a simple solution. If the government and VNO-NCW want to create a database to contribute to diversity in the boardroom and apply objective criteria in the process, they should give the responsibility for the database to an independent foundation managed by Talent naar de Top (talent to the top), an initiative which has done an excellent job of promoting diversity in the workplace over the past years.
The foundation will then give every board-ready woman a chance to register with agencies which have signed up to the Code Executive Search, which means they are committed to putting forward as many female as male candidates for any given job.
Let the specialists do what they do best: assessing female candidates for specific executive functions. That would be a much more effective way of achieving equality in the boardroom than imposing purely quantitative criteria and sanctions.
Carien van der Laan is the founder of executive search bureau Van der Laan & Company. Monique de Vos is the founder of Chasse Executive Search.
This article appeared earlier in the Financieele Dagblad.
DutchNews.nl has been free for 13 years, but now we are asking our readers to help. Your donation will enable us to keep providing you with fair and accurate news and features about all things Dutch.
Donate via Ideal, credit card or Paypal.