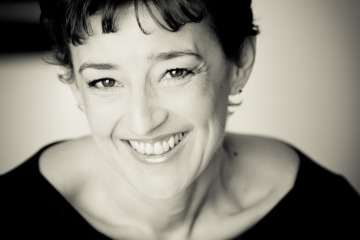 Deborah Valentine works for herself as a project manager and copywriter and is current executive director of ACCESS. She has been in the Netherlands, this time round, for 10.5 years.
We ask her the 10 traditional questions about her Dutch life.
How did you end up in the Netherlands?
I met and married a Dutch diplomat when I was in Brazil with UNICEF.
How do you describe yourself – an expat, lovepat, immigrant, international etc – and why?
I am in the Netherlands as a 'lovepat' – but truth be told, I am (was) the proverbial expat. I was born in Germany to Canadian/Jamaican parents who were on a diplomatic posting in Dusseldorf and relocated from my third birthday (until my 40th) essentially every three/four years. The countries I lived in (some repeated) include: Germany, Colombia, Brazil, Canada, Iran, England, Saudi Arabia (short stint), Ecuador, South Africa …and the Netherlands
How long do you plan to stay?
Ask me next winter …. I have no idea.
Do you speak Dutch and how did you learn?
When I first came, newly wed to a Dutchman, I had some lessons, but spent a year watching Sesame Street and Jeugdjournaal and telling all the neighbourhood shops 'solo hablo español' – it was the only way I could get them to speak to me in Dutch and therefore practice what I was learning.
But, my REAL teacher was a friend who CATEGORICALLY refused to speak English to me …if I used an English word while speaking Dutch she stayed silent – no reaction – until I found a way, in Dutch, to transmit what I wanted to say.
At the time, I 'hated' her – now, I am eternally grateful. Today we speak in a mix of both languages determined by subject – and how tired we are. Often it is each to their own language.
What's your favourite Dutch food?
Indonesian …the rijsttafel to be exact, which is the way the Dutch eat Indonesian …and I do enjoy a good herring ….with uitjes! And, yes, I can do the 'tail' delivery of the delicacy to my mouth!
What do you miss about back home?
Which home? I have had so many that I cannot answer this one ….from each home I miss something …food, way of life, music …the list goes on.
How Dutch have you become?
Now, this is a loaded one. Truth be told though I think the most honest answer is in the way I am raising my children – it seems to differ somewhat from how my siblings back in Canada are raising theirs. To illustrate: they are either described as incredibly independent or 'too opinionated' ……
What's your top tourist tip?
Utrecht flower/market day – when the weather is good so you can 'close' the day with a drink and a meal on the banks of the canals. Reminds me, time to return.
Tell us something surprising you've found out about the Netherlands
There is WAY more 'class division' than you may be led to believe when you meet Dutchies overseas – it is frighteningly subtle. Having said that, that could be a particularity of The Hague ….
If you had just 24 hours left in the Netherlands, what would you do?
Visit the Rijksmuseum …partially because (shame on me) I have not yet been back since it's reopening ….though the Van Gogh museum would be a very close second ….
Deborah Valentine first came to the Netherlands in 1992 and her latest stint began 10 years ago. She works as a project manager and copywriter and is currently executive director of volunteer organisation ACCESS.
DutchNews.nl has been free for 13 years, but now we are asking our readers to help. Your donation will enable us to keep providing you with fair and accurate news and features about all things Dutch.
Donate via Ideal, credit card or Paypal.