The Dutch dunes are more than just sand: they're a source of drinking water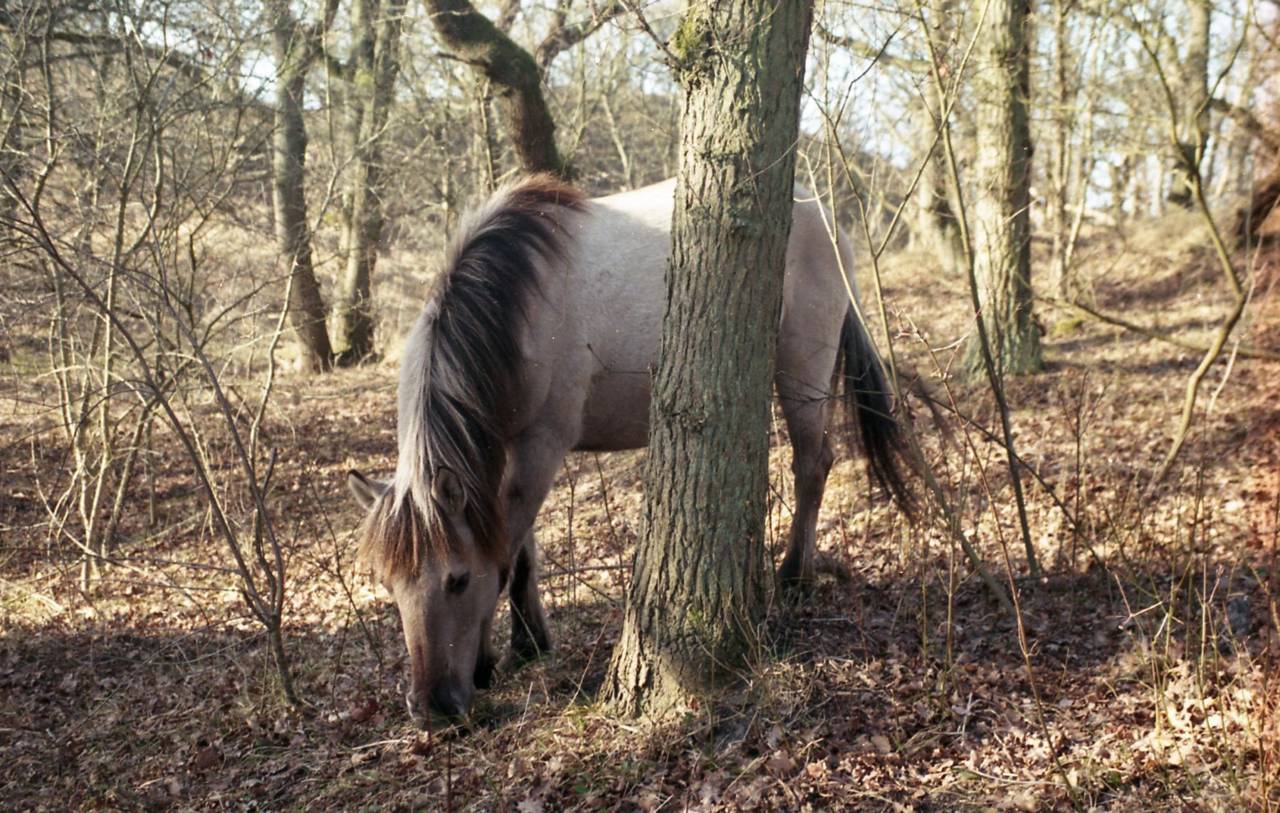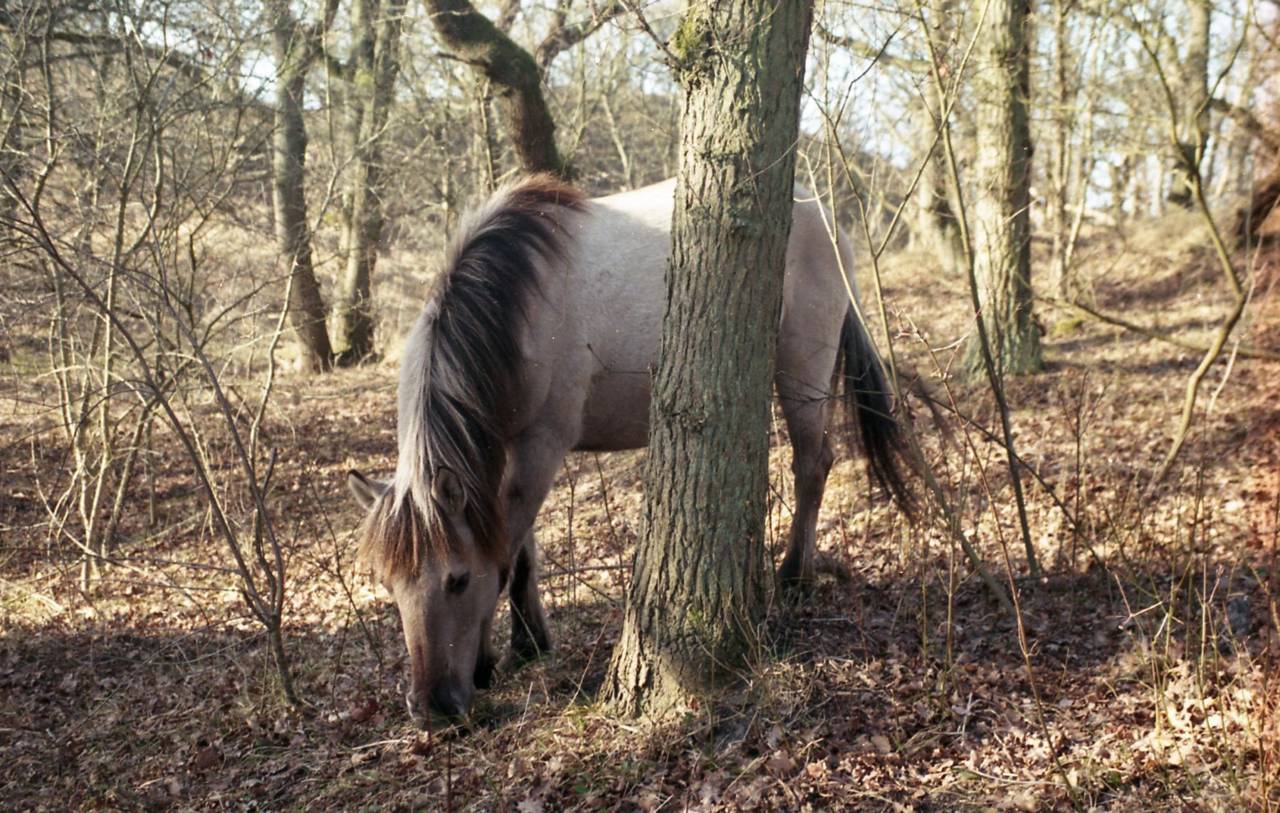 The drinking water in Amsterdam, the Hague and large parts of Noord and Zuid-Holland is cleaned and filtered in the sand dunes along the Dutch coast with the North Sea. Joshua Parfitt has been finding out how.
It is early in the morning and I am trying to take the perfect picture of the sand dunes in Meijendel—a 2,000-hectare nature reserve just five kilometres from The Hague city centre.
As I race down the sandy trail from a dune offering a disappointing vista, I glance up at my bicycle. Something's wrong. There are figures silhouetted around it—horses. They curiously sniff out this odd-shaped arrival. Delighted, I hang back. Three horses become five, and then nine, and then three more come whinnying down the dune behind me.
Unused to horses—terrified, even, after a frightful riding experience in childhood—I scarper up a nearby tree. A good twenty minutes of deadlock ensue, the horses toppling my bicycle and treading dangerously around my laptop bag. I send out a cry for help on FaceBook much to the ridicule of everyone. One acquaintance makes mocking allusions to My Little Pony.
Soon after, a pickup truck comes to my aid. But this was no ordinary pickup; it was emblazoned with the logo of a frog – the logo of piped water company Dunea. 'What's a water company doing out here rescuing me from horses?' I thought to myself.
Coast
The Meijendel dune reserve is under the management of water company Dunea. It is here where they process their water and yet most of the 2,000 hectares of dune landscape are open to the public.
In the Dunea visitors centre in the centre of the reserve I meet Rebecca Wielink, an education specialist who coordinates school trips. 'We are both water company and stewards of nature,' she says.
'It all began with a cholera problem,' explains Rebecca. 'The growth of The Hague's population in the mid-19th century led to problems with sanitation.'
Citizens of The Hague were used to drinking straight from canals—including from the Hofvijfer in front of the Binnenhof—but in 1874 the city fangled a new solution to the growing problems of hygiene: they began pumping up fresh groundwater from beneath the dunes outside the city. A veritable buried treasure.
'But if you take too much fresh water out, brackish water starts to rise up,' Rebecca points out. By 1940 the city had to act on a new problem, salt in the groundwater reservoir.
From then on, it began the system of piping river water from further inland to be infiltrated through the dune slacks. The river water sinks through the sand, filters itself from harmful pathogens, and replenishes the underground stocks with clean water.
In essence, Dunea is using sand as a water filter—cleaning some 75 million m3 of H2O each year.
Most water companies across the developed world do use chlorine as a disinfectant, and have done so ever since outbreaks of water-borne diseases the 19th century. While the World Health Organisation has set a guideline maximum value of 5 mg/l, below which consumption is deemed safe, three companies in the Netherlands have been pioneering a different technique altogether.
By following in nature's footsteps, Dunea, Amsterdam's Waternet and PWN forgo chemical disinfectants. Together, they supply The Hague, Haarlem, Amsterdam and most of the central urban belt with clean water—and some of them claim their product is better than bottled – by mimicking nature.
Better than bottled
'I know quite a few people from abroad who don't think our water is good quality,' says Sjakel van Wesemael. She is the manager of nature and recreation at PWN—the water company supplying the province of North Holland.
'They don't like it because it doesn't smell like chlorine—there are no chlorides in it,' she continues. 'They don't think it's clean.'
PWN's system of water infiltration—similar in principle to Dunea's—sinks water to a depth of 60 metres, before pumping it back to the surface for final processing. Much of the water is free of bacteria by means of natural gravitational filtration, but PWN use a non-invasive method of sterilisation by ultraviolet light—another natural method that leaves no trace chemicals.
'Drinking water in the Netherlands must pass 700 tests to ensure quality,' continues Sjakel. 'The drinking water is much more controlled compared with bottled water—which have about 20 tests—but I don't think [bottled water companies] would like it if I say so!'
Of course, Sjakel might be representing her own company's interests. I probe further. 'Do you ever buy bottled water?' I ask. 'No, never. Never. Never. And even—no, never ever! Never. Well, never in Holland, at least,' she responds.
Sterilisation by ultraviolet light may have benefits of negating by-products and trace chemicals, but it is a costly alternative to chemical sterilisation. Perhaps PWN have an unfair advantage in that for one hundred years the province of North Holland has given PWN some 7300 hectares of dune landscape to manage—not an easy acquisition in the heavily densely-populated western Netherlands.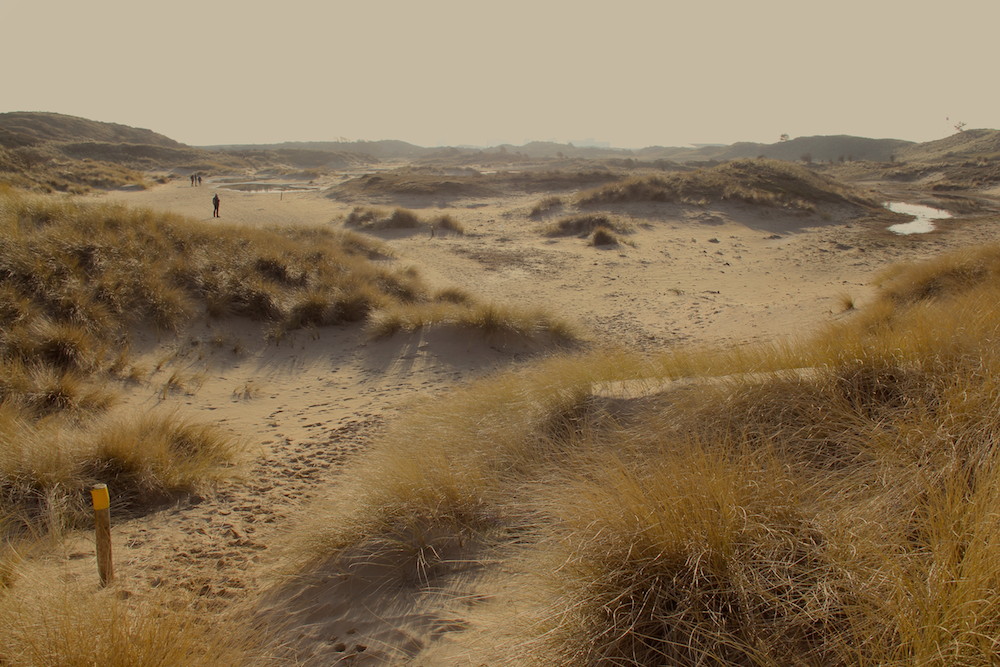 Sjakel is quick to point out, however, that by being a part private and part province-owned company, PWN has a maatschappelijke (or social) duty as well as a financial duty. Though the burden is somewhat shared by the public, this means that the high-quality water is on the whole cheaper, travels less distance, uses less packaging, and is more easily accessible than bottled water at home and in public places alike.
Stewards of nature
Only 5% of the land under PWN's management is used for water filtration. In fact, 3,800 hectares of their land has been gazetted as a national park—the Nationaal Park Zuid-Kennemerland (NPZK).
There is, Sjakel explains, a pragmatic reason for this. 'The drinking water companies make a better connection with nature,' explains Sjakel, because they wish 'to protect their sources'.
Rather than hand back over the land they don't use for filtration, PWN remain in charge because year-by-year the dunes are naturally accumulating a reserve stock of groundwater to be tapped in the event of a disaster.
Since the dunes must be in peak ecological condition in order to facilitate this natural process, PWN therefore has a duty to keep the land in as pristine a condition as possible.
In the meantime, PWN's dunes receive over six million visits annually, and the land is unlikely to be used for any other activity in the distant future.
What makes these areas even more important is that they are a threatened habitat. The unique ecosystem found along the western Dutch coast has led the European Union to designate the whole NPZK, as well as the dunes near Zandvoort  managed by Waternet, and the Meijendel dunes managed by Dunea, as Natura 2000 protection areas. (Natura 2000 is a network of nature reserves comprising 18% of the EU's land area.)
In essence, the money PWN receives for their water is literally funding conservation.
'The dunes are indeed very special,' says Dick Groenendijk, an ecologist and conservationist working as a consultant for PWN tells DutchNews.nl.
'The area of PWN's dunes is less than 0.5% of the total surface area in the Netherlands. However, over 50% of the total Dutch biodiversity is recorded in our dunes. That is the main reason why we will increase the quality of the habitats.'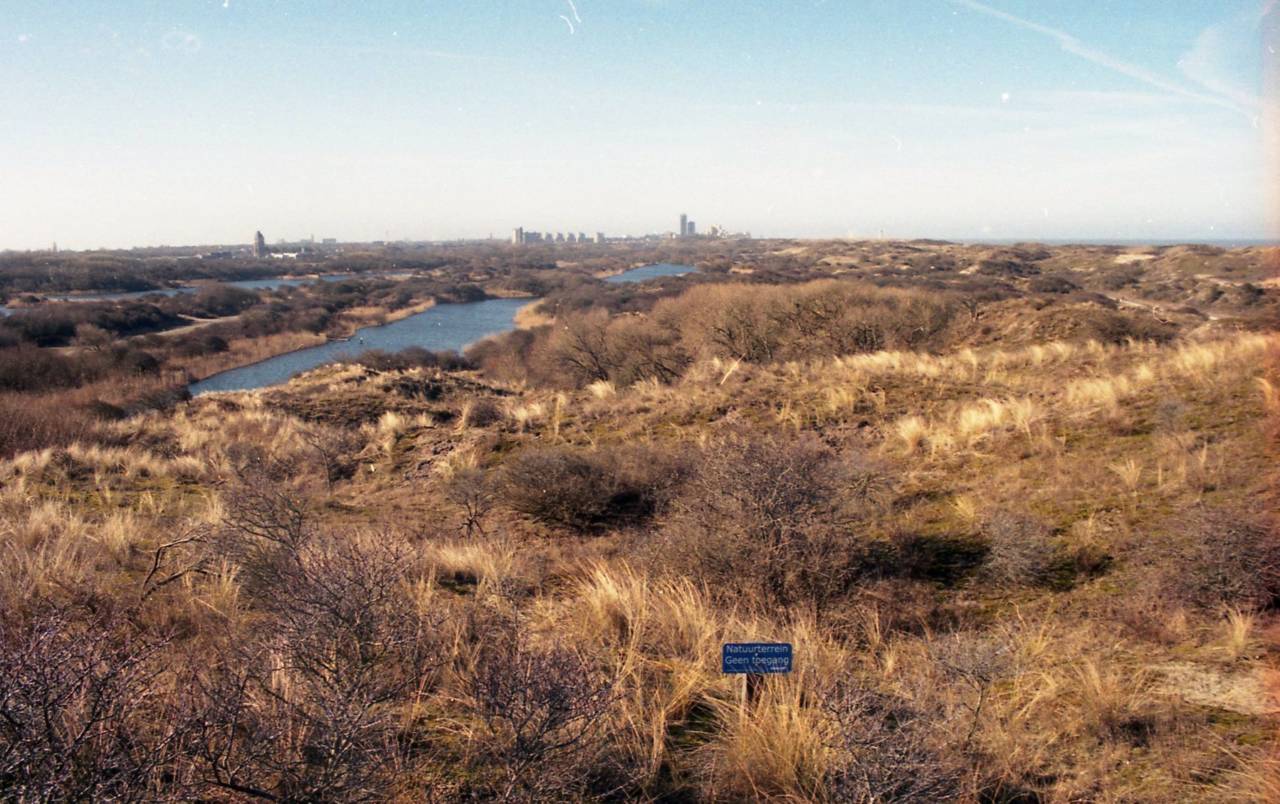 The system is not perfect. In the late 1990s, the legacy of nutrient rich river waterand nitrogen precipitation from acid rain began to take its toll on the dunes. As a result, the landscape became overgrown. In an effort to keep the dunes true to their ecological identity, all three dune water companies began introducing grote grazers (large grazers) to munch away at the invasive greenery.
By grazing down grasses and scrub, the large animals create ecological niches for specialised insects, birds, and lizards.
'Revitalising the dunes is a long process,' says Dick. 'The focus is to increase the area and quality of open dune grasslands, which is the main and most important habitat in the dunes—and also of European importance. In addition, we will complete a set of three green birdges in Zuid-Kennemerland in 2018 to minimise habitat fragmentation in the dunes.'
Living together
The most popular large grazers employed by the three dune companies are Highland cattle, Galloway cattle, and a semi-feral breed of horse called a Konik horse. These horses are the same breed that sent me leaping for the trees when this story began.
It is a bitter recollection but, with mild embarrassment, I can't help marvelling that such an encounter with wild animals could even take place so close to the bustling, 500-strong city of The Hague.
The coastal dunes protect the Netherlands from flooding, they make some of the purest drinking water in the world, and they support 50% of the country's biodiversity. They're also just a kilometre from my house.
Thank you for donating to DutchNews.nl.
We could not provide the Dutch News service, and keep it free of charge, without the generous support of our readers. Your donations allow us to report on issues you tell us matter, and provide you with a summary of the most important Dutch news each day.
Make a donation